Please note: This page is currently being updated for the 2019 year.
If you have specific questions on events,
please call the office for accurate information.
(513) 897-8855 x2.
Wind Down Wednesdays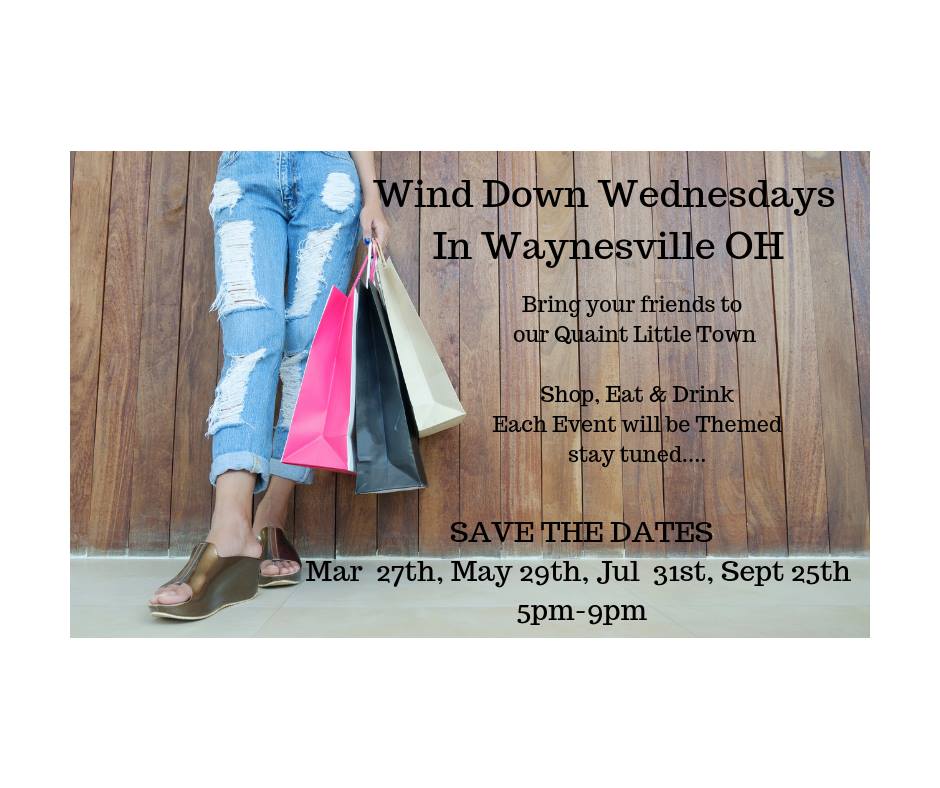 Sep 25, 2019through Sep 25, 2019
5:00pm-9:00pm
Join us for a series of Wind Down Wednesdays as the shops and eateries of Waynesville, Ohio
stay open late for exclusive event hours of 5:00pm-9:00pm


March 27th, May 29th, July 31st, and September 25th
Specialty Themes per date: To be Announced
Evening Ghostly History Walking Tours
Oct 2, 2019through Oct 30, 2019
October Wednesday, Fridays, and Saturdays
7:30pm
In October the Museum at the Friends Home culls the most fascinating and true stories of area lore to delight visitors of all ages during tours of downtown Waynesville and the Quaker Hill area. Each one-hour stroll highlights fascinating, historically based legends from the area's unique past based on first and second hand accounts of experiences that defy explanation. A self-guided tour of the Museum at the Friends Home is included after the tour. Tours start mid-month and occur on Wednesdays, Thursdays, Fridays, and Saturdays. The cost is $12 per adult or child 12 or older, free for children under 12. Reserve and purchase tours online or call the Museum at 513-897-1607 to book tours.
Also in October, special ghost-themed dinners are offered in the historic, downtown Waynesville that include our Main Street walking tour followed by a self-guided tour of the Museum at the Friends Home. Reservations are required. Dinners and tours are generally on Wednesday, Thursday, Friday, Saturday and Sunday nights in October. Contact the Hammel House at 513.897.3779 or 888.892.2879 for details and reservations.
A local TV show in Cleveland has a segment called "One Tank Trips" which highlight places to visit within a drive of one tank of gas. Watch this interesting video on Waynesville, "the most haunted village in Ohio". Featured are the Museum's ghost tours, the Museum and Hammel House
Please note... Over the course of the one-hour stroll you will be walking a distance a little short of a mile. While we make many stops along the way and benches are available at some stops, you should assess your physical ability to participate in these tours.
www.friendshomemuseum.org
513-897-1607
Museum at the Friends Home
115 South Fourth St.
Waynesville, OH 45068
The Ohio Sauerkraut Festival
Oct 12, 2019through Oct 13, 2019
Setup Begins Oct. 11th, 2019
Festival
Oct. 12th, Open 9am-8pm
October 13th, Open 9am-6pm
For more information: www.sauerkrautfestival.com
Hearth Warming Holidays
Nov 1, 2019through Nov 3, 2019
Hosted by the Waynesville Merchants Association,
the Hearth Warming Holidays is held on the 1st weekend of November,.... Nov. 1st, 2nd, & 3rd
Kick off the holidays with a preview of holiday decor, treats, and sweets.
Don't forget to pick up your 2019 recipe.
November 2nd, 11am - 8pm
November 3rd, 11am - 8pm
November 4th, 12pm - 5 pm
~~ Downtown Waynesville ~~
Small Business Saturday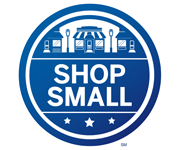 Nov 30, 2019through Nov 30, 2019
Join Downtown Main Street in Waynesville, Ohio
as we celebrate Small Business Saturday in small hometown style.
Christmas in the Village
Dec 6, 2019through Dec 8, 2019
Waynesville takes on the nostalgic feeling of Christmas past as the downtown is adorned in traditional holiday décor. Make plans to visit this holiday season as we have exciting entertainment, strolling throughout the downtown, in our heated entertainment tent, and in store fronts.
In addition, we have Santa Claus arriving daily via the Wayne Township Fire Department, horse drawn carriage rides, carolers & choirs, costume characters and so much more.
Don't forget 60+ retail shops and boutiques that you can either start or complete your gift giving list. Scrumptious dining establishments that will keep your tummy full enough to say, "ho, ho, ho."
For additional information call 513-897-8855.
Downtown Waynesville
Christmas Homes Tour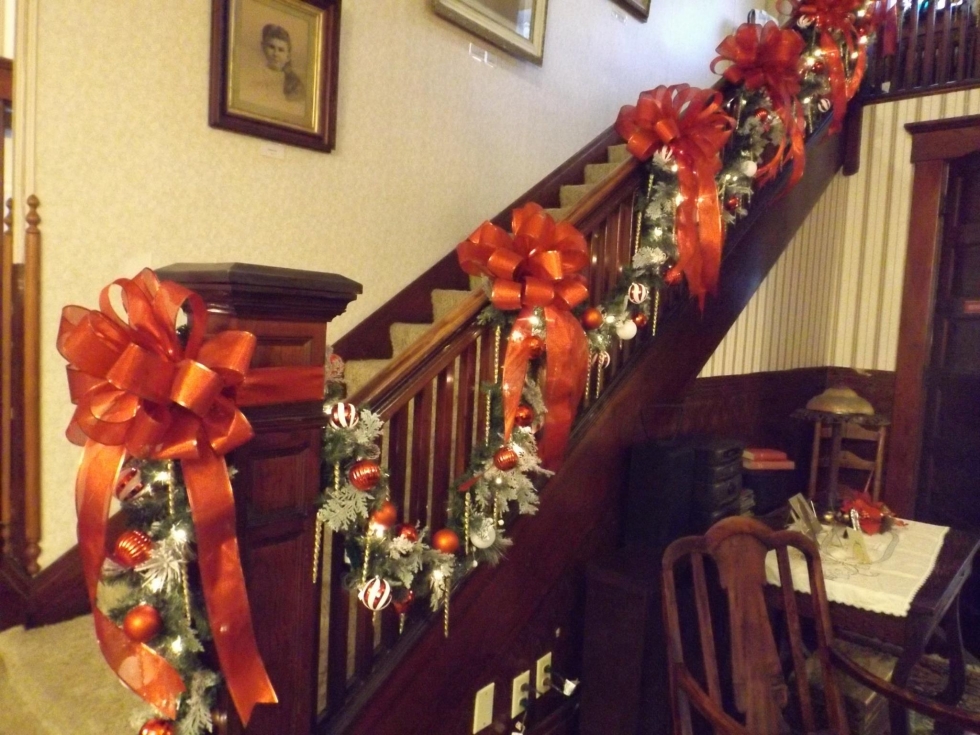 Dec 7, 2019through Dec 7, 2019
Dec 7th, 2019
(513) 897-1607
https://www.friendshomemuseum.org/
Dinner with Dickens
Dec 7, 2019through Dec 28, 2019
Weekends in December
2019
Hosted by:
Hammel House Restaurant
513-897-2333